Although the majority of cotton produced in the state of TN is grown under dryland or rainfed conditions, irrigated cotton acres have been on the rise in recent years. Cotton is an inherently drought-tolerant crop with water requirements which frequently match or are only slightly higher than received seasonal rainfall in humid environments. Still, uneven rainfall distribution through the season and the inability of the soil to capture and retain all received moisture typically results in several periods of water deficits for cotton in dryland acres.
The benefits of irrigating TN cotton include:
Increased yields
More consistent stand establishment
Activation of applied herbicides
Ability to move N into the root-zone
Support of earlier canopy development
Promotion of earliness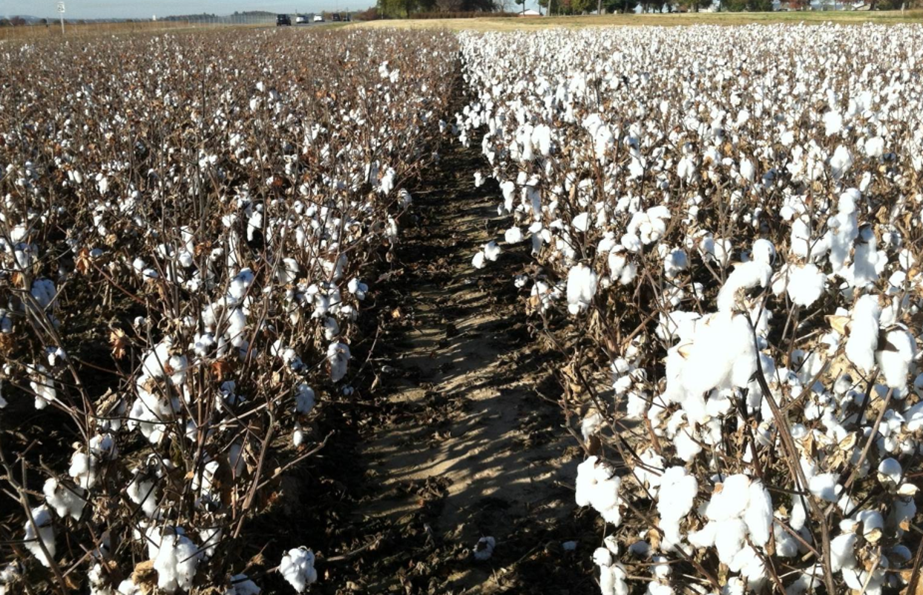 Subsequently, irrigation can impact a producer's bottom line by:
Stabilizing yields, particularly in dry seasons- thereby minimizing yield-loss risks
Increasing the utilization of inputs in a timely manner
Reducing weed pressure (and potentially herbicide applications) by promoting rapid canopy development
Improving the sustainability of the operation
Increasing land values
The University of Tennessee is currently evaluating several different irrigation schedulers and techniques for managing cotton irrigation. Information on some this work as well as irrigation system design and management can be found on Dr. Brian Leib's Irrigation webpage.
Recent Presentations on Irrigation:
Cotton Irrigation Management for Humid Regions (Cotton Inc)